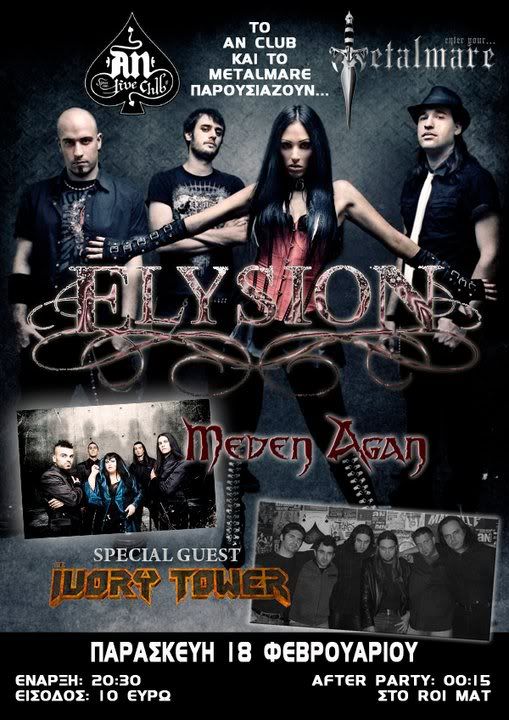 Elysion / Meden Agan / The Ivory Tower live in Athens @ An Club.
I arrived at An Club exactly at 20:30, and after a few minutes the doors opened. I was there in time so luckily I got a nice spot this time
. Three great Greek metal bands was scheduled for today.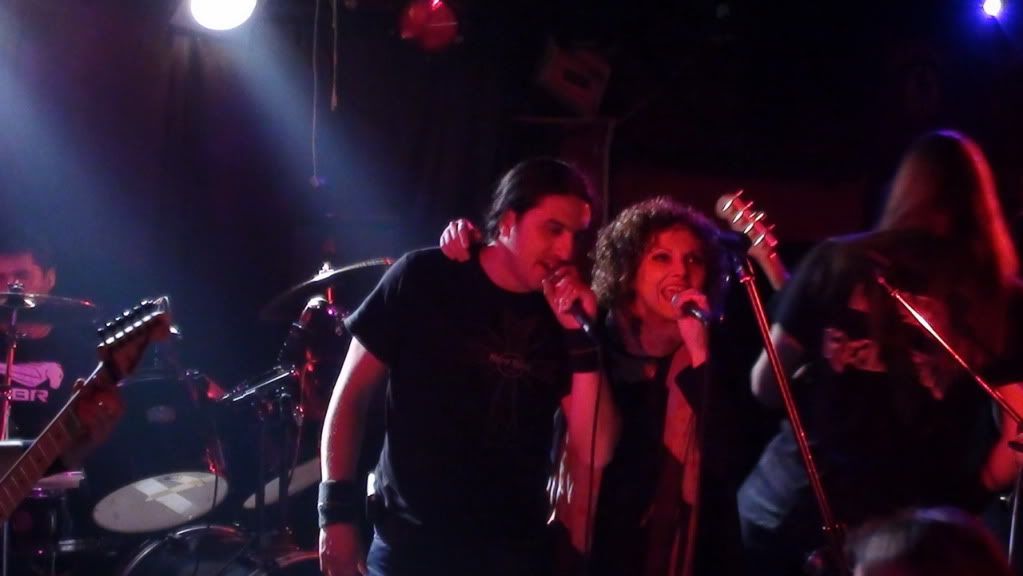 The Ivory Tower opened the evening, their keyboard player had a serious problem and could not perform with the rest of the band, but that did not affect them. The Ivory Tower play "old school"
heavy metal, which was much like to my taste. They played also two covers, Annihilator's "Alison Hell" , and Queensrÿche - "The Needle Lies". I have to admit I never heard of them before altough they were formed back in 1992, the only Ivory Tower I knew was the progressive German band, and of course Fates Warning song :-)
They played very well, and they are in the process of recording their album now.
You can watch the video from Annihilator's cover "Alison Hell":
Second in line was Meden Agan. A band for which I have heard only the best words for everybody and I wanted to see them live.
Meden Agan is a symphonic / female fronted / metal band, from the first second it was obvious they got a special connection with their fans, especially their vocalist Iliana, the fans was shouting her name and the band name the moment The Ivory Tower left the stage.
It was obvious they were were a bit nervous but that did not affect their performance at all. I loved their entire performance, and I am looking forward for their next release to listen some recorded material from them too.
They played three covers, "Phantom Of The Opera" and "Bless The Child" from Nightwish and "Νymphetamine" from Cradle Of Filth, with the help of Invoker from Dimlight.
You can watch the video of "Νymphetamine" here:
And last but not least of course it was Elysion taking the stage. Elysion is a female fronted / dark / gothic metal band.
It seemed there was a change on the fans in the front row, having Meden Agan "die-hards" going to talk to Meden Agan and Elysion ones getting the front row.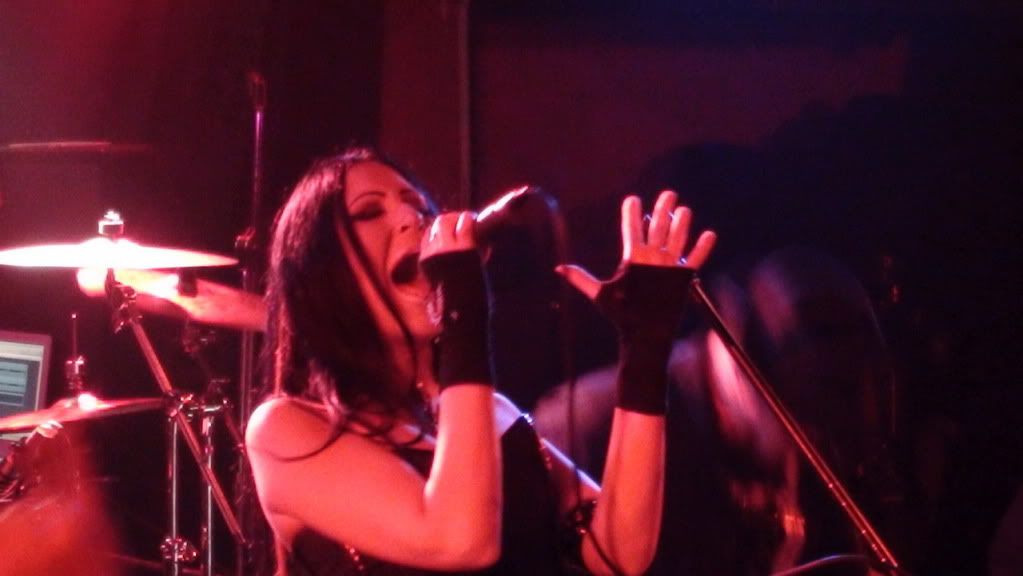 From the first moment it was obvious Elysion is a professional band, although they only have one album until now. They played a cover from Rammstein also (not one of my favourites bands :P). It was a great performance, full of energy. Their lead singer has a good "connection" with the fans, and a really great voice.
Watch below my video from their song "The Rules", the last song of their setlist:
The Ivory Tower setlist:
1. A Few Days Make Eternity
2. Beyond Eternal
3. Fake Reality
4. Alison Hell (Annihilator cover)
5. Anywhere
6. Pale Moonlight
7. Needle Lies (Queensrÿche cover)

Meden Agan setlist:
1. Intro
2. Black Sky
3. All Seems Lost
4. Blinded by Faith
5. Phantom of the Opera (Andrew Lloyd Webber cover)
6. Dissolve Into Grey
7. Tribute to Life
8. Universe Unseen
9. Bless the Child (Nightwish cover)
10. Nemesis
11. Nymphetamine (Cradle of Filth cover ft Invoker from Dimlight)
12. Erevos Aenaon
Encore:
13. From the Ashes of Sin

Elysion setlist:
1 Intro / Dreamer
2 Loss
3 Bleeding
4 Never Forever
5 Far From the Edge
6 Don't Say a Word
7 Weakness in Your Eyes
8 Mein Herz Brennt (Rammstein cover)
9 Killing My Dreams
10 Walk Away
11 Erase Me
12 The Rules
Don't forget to visit my Video page, there are seven videos in total from the live show. You can download the entire performance (in audio) of all three bands @ the Audio page, check it out !
Click the thumbnail below to take you to the photo album with more photos from the show from all of the bands: