I arrived at Kyttaro around 20:45, and after a quarter or so it was time for "Absent Without Leave" to start his performance. I will not comment at all on this one, he played I think almost forty minutes. Then we waited for a few minutes, patiently, for God Is An Astronaut to enter the stage.
Around 22:00 it was time for God Is An Astronaut. My only previous experience wit them was a few videos on YouTube, so I only had a faint idea what to expect. It proved that I had NO idea what to expect from them. They were full of energy on the stage, letting their music "talking" to the audience, instead of any words. Both on their less "energetic" and their more "heavy" songs. I enjoyed the evening ! After the show they stayed on stage signing autographs for the fans and "chating" with them, especially the new keyboardist made a big impression to everybody. I took the chance, since I had already got their last CD , which I am listening too right now, from their "merchandise stand" to get it autographed from all the members of the band. A nice "addition" for my collection, and something "extra" for me to remember this wonderful evening.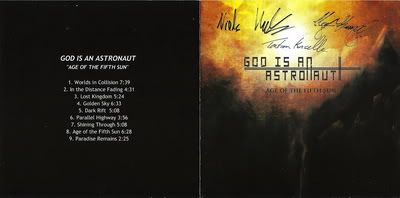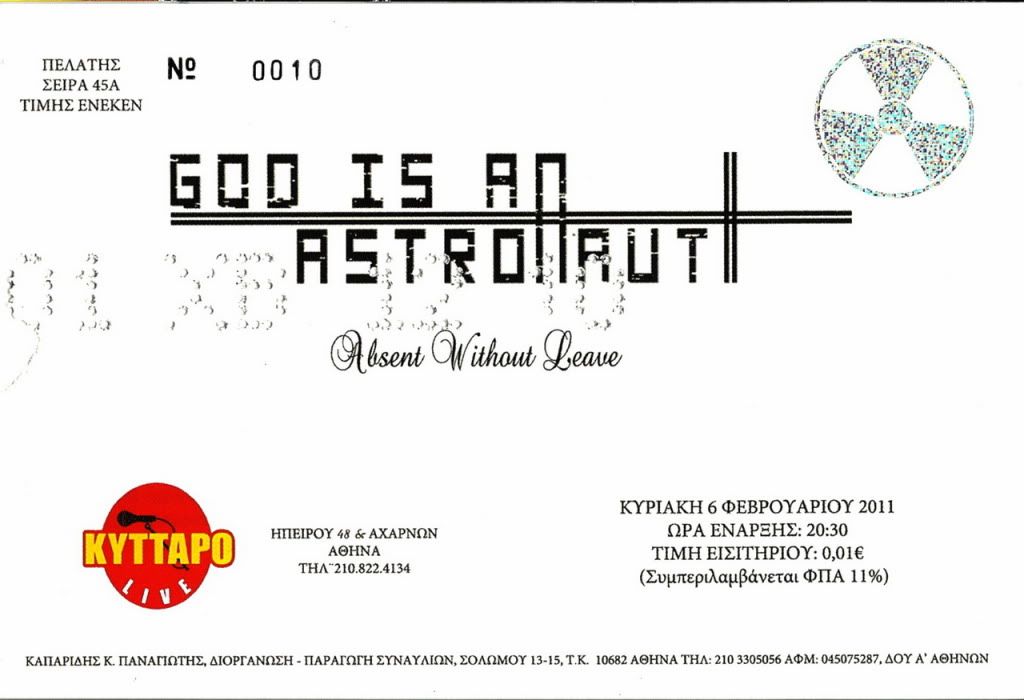 I have recorded four clips with my camera, which is a bit upgraded compared to my previous videos, you will notice the difference in quality. A few photos too, not as good as usual ,I was all too excited to get more videos :-)
You can visit God Is An Astronaut @ their official web page.
And finally the photos: