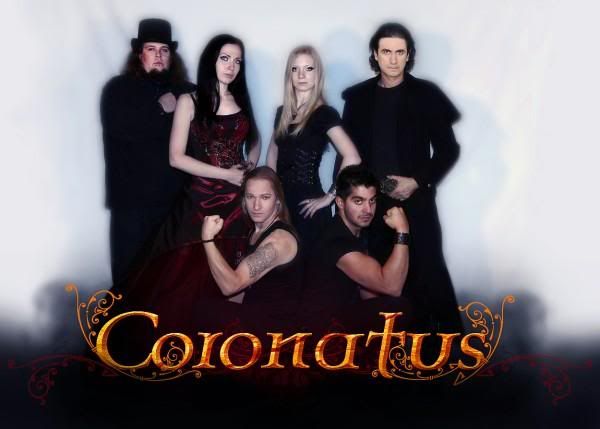 Coronatus
to release new album in 2011

Some time ago
Coronatus
announced that their line-up is complete again. The band is already working on a new album, which will be released in autumn 2011! In summer 2011
Coronatus
will enter StudioE/Klangschmiede of producer Markus Stock to record the new material!

Coronatus also in cooperation with Newcomer Radio Germany, they worked out a concept for a monthly
Coronatus
radio show, which will be streamed on the web on Dec 14th for the first time.

Each 2nd Tuesday in the month, they will bring us "Coronatus rocks", a two hour air play with songs from all
Coronatus
releases, interviews with band members, insider information, new song material, and exclusive interviews on the band activities.
Plus, they will bring us the most interesting and legendary songs from various gothic, symphonic, and female fronted metal bands.
So look forward to two thrilling hours of
Coronatus
experience!

The first show starts on Dec 14th, at 22:00 German time.

Newcomer Radio Germany is worldwide available as live stream
from here.
new rock voice: Mareike Makosch
new soprano: Natalia Kempin