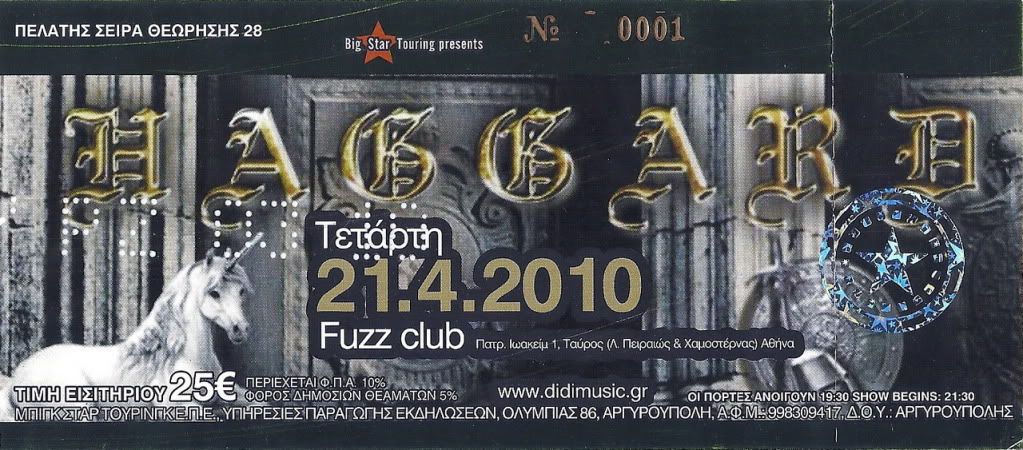 Haggard, Live in Athens, Wednesday 21 April 2010, Fuzz Club, Athens, Greece.
Due to the problems with the volcanic dust from Eyjafjallajökull's eruption in Iceland, Haggard came to Greece a few members short.
But that did not hinder at all the band to perform greatly and give the fans a great show.
Video: Haggard - Herr Mannelig
Video : Haggard - Eppur Si Muove
Haggard official web site: