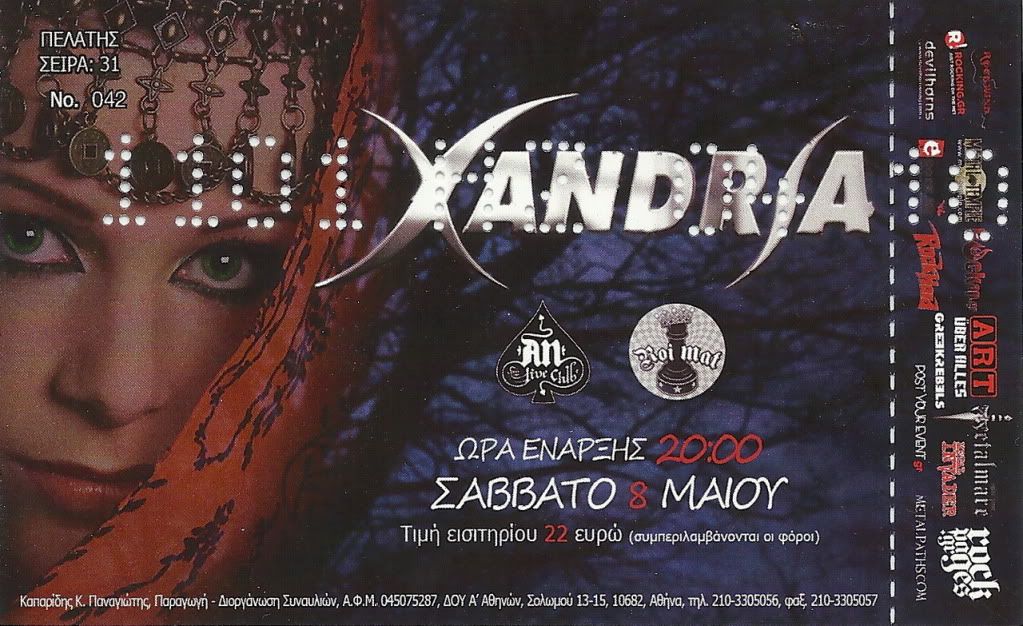 Xandria
and Bare Infinity live in Athens with SadDolls / Fallen Arise, Saturday 08 May, An Club, Athens, Greece.
Fallen Arise opened the show. They had a few problems with the sound but their overall performance was very good, personally I liked very much the male / female vocalists and their music was very close to my tastes.
Their are in the process at the moment to produce their promo.
SadDolls played next. They had a few problems with the sound too. They performed very well, and although I find their music is not much of my taste I have to admit they played very well and their songs were interesting. I was not impressed but that is only because I am not fond of the "genre" of their music and had nothing to do with their performance. I am sure they pleased their fans, and the rest of us had a good time. They have recently (October 2009) released their CD "
About Darkness..."
also, you can find info and news about SadDolls their official web page: http://www.saddolls.com/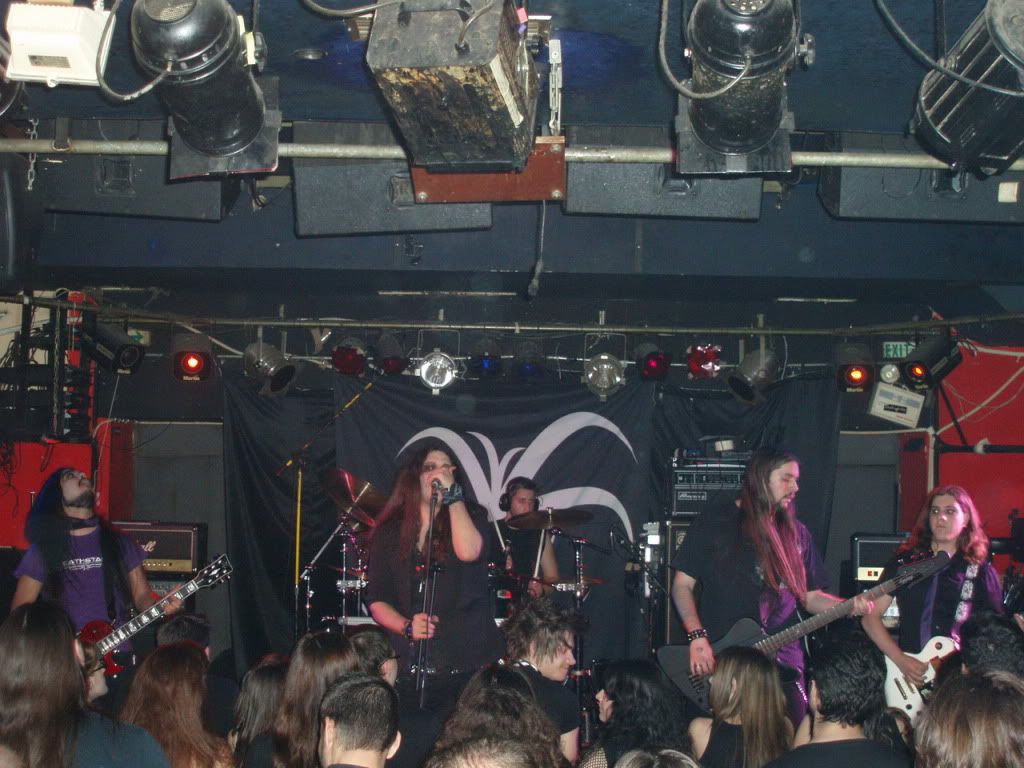 Bare Infinity, was the main reason I went to this concert, yes it was not Xandria, they gave a great performance, the sound was better than the two previous bands, but worse than Xandria, but that did not make the crowd had any less fan.
Everybody was too enthusiastic, singing along, whenever we could.
They played a new, unreleased song, too from their forthcoming CD.
Also you can
download
the entire live in Athens 2010 (audio) from here :
BILIAMAY2010.rar
Video: Bare Infinity - "I Dream of You"

7. Always Forever PtII
8. This Silence
Xandria really impressed me, especially their lead singer Lisa. They were very professional, their performance was great. Lisa was doing all the time a great work with the crowd, having us sing along, and in general "participate" in the show instead of just watching. She made even the "sceptical" ones, like myself, to enjoy the show.
Check out the videos and the photos, on the "Eversleeping" song Lisa went too emotional.
It was a fantastic night because of all the bands, they played great, and entertained the audience.
You can
download
the entire live in Athens 2010 (audio) from here :
XLIAMAY2010.rar
Video: Xandria - "Eversleeping"
Video: Xandria - "India"

Xandria setlist:
1. A New Age
2. Now And Forever
3. Emotional Man
4. Save My Life
5. Snow-White
6. Ginger
7. The Lioness
8. On My Way
9. Eversleeping
10. Salome
11.Fire Of The Universe
12. Fight Me
13. The End Of Every Story
14. In Love With The Darkness
15. India
16. Firestorm
17. Ravenheart