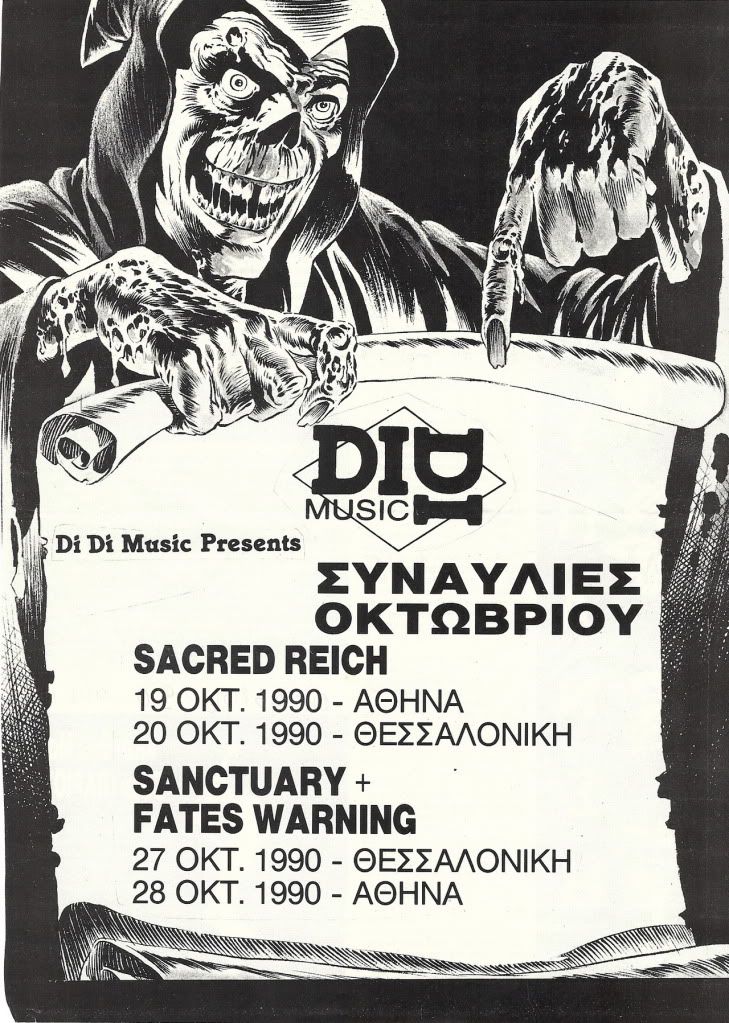 No it is not a joke, I finally managed to "rip" the tapes I had in my drawer from that concert twenty years ago to mp3s, I scanned also the photos, so it was finally the time to post them here !
The live took place at Angela cinema, Patision Street, in Athens, Greece, Sunday 28 October 1990. Angela cinema is abandoned now.
It was not of-course a proper club for concerts, especially for a metal concert, and if I remember correctly when the bands played the seats where there, so we had Sanctuary and Fates Warning playing on front of seated audience ;-)
That is not entirely true of-course only a few of us were sitting down !
Ticket stub from that concert signed from all Fates Warning members:
You can download the audio from the live for Fates Warning from here or from here (back up link provided by a good friend), and for Sanctuary from here. Be advised though that sound quality is AWFUL due to the tapes being too old and playing badly, and for me lacking the skills to make any proper digital correction to the sound samples. So this is only for the die-hard fan, especially the Sanctuary part is disappointing.
Some photos from that unforgettable night !