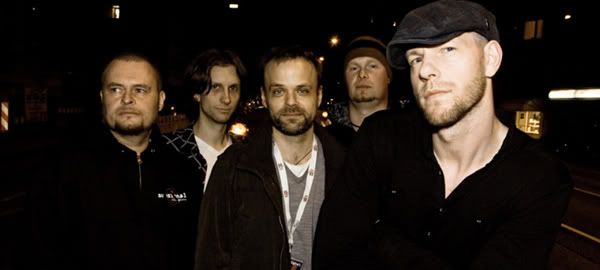 Subsignal was formed by Markus Steffen and Arno Menses
after the "split" of Sieges Even. Some info on the forthcoming Subsignal album. The album will be entitled 'Touchstones' and produced by Markus Steffen and Arno Menses. The CD will be recorded in different studios during the next months. Guitars and bass will be done in Munich, recorded by Kalle Wallner, known for his work with RPWL and Blind Ego. Drums will be recorded in Seeheim/Jugenheim by good old Kristian Kohlmannslehner who also co-produced Subsignal's first album "Beautiful & Monstrous". Vocals will be recorded somewhere in the north of Germany. Mixing and mastering by Kristian Kohlmannslehner at Kohlekeller Studios.

Some add-ons like an oboe or a string trio have already been recorded, respectively will be recorded the next weeks.

The songs to be on the album are:
1.) My Sanctuary
2.) Con Todas Las Palabras
3.) Touchstones
4.) Feeding Utopia
5.) The Essence Called Mind
6.) The Size Of Light On Earth
7.) Embers (Part I: Your Secret Is Safe With Me)
8.) Echoes In Eternity
9.) As Dreams Are Made On
10.) The Lifespan Of A Glimpse
11.) Finisterre
Scheduled Release is September 2011 via Zyx Records. Approximate playing time 70 minutes.
You can listen to demo / teaser music from the new album of Subsignal @ SoundCloud
Check out their page on Facebook too there are two teaser videos from the recordings
you can watch
there !
Stay tuned @ official Subsignal web page