Fallen Arise live in Athens. Wednesday 24 November 2010. Rainbow Rock Bar Gazi, Athens, Greece.
A wonderful night from a promising band from Greece, Fallen Arise at Rainbow Rock Bar a small and "warm" venue in Gazi.
First time I saw live Fallen Arise was when they played with Xandria. I was impressed and I wanted to see them again live. This time I had the chance.
Fallen Arise played songs from their forthcoming promo EP "Eternal", plus two new ones and two covers one from Edguy and one from Nightwish. They describe their music as "Atmospheric Symphonic Metal". Their combination of female and clean male vocals works very well and I liked their performance very much. The sound was not the best but that is logical and I was expecting it in a small venue like Rainbow, but on the other hand it is a small place and the connection "artist - audience" is what matter most.
You can download the audio part of the live and get a "taste" of Fallen Arise from here.
4.) Vain Glory Opera (Edguy cover)
8.) Beaty And The Beast (Nightwish cover)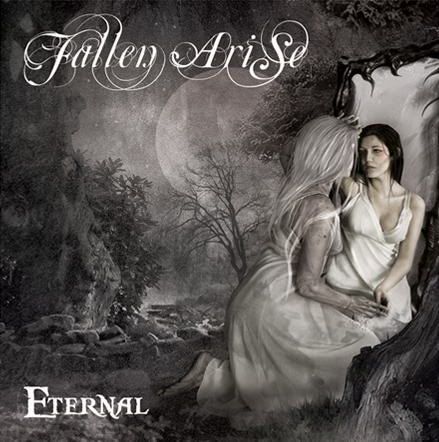 Fallen Arise are working now the release of the forthcoming promo EP probably the following weeks. The title will be "Eternal" and will be comprised of the following tracks:
- Intro (Music: Gus, Lyrics: Gus)
- My Fall (Music: Gus, Lyrics: Gus)
- Eternal Sins (Music: Frangiskos, Lyrics: Evelyn)
- Never Forget Me (Music: Gus, Lyrics: Gus)
- Heaven's Away (Music: Gus, Lyrics: Gus)
To stay informed about Fallen Arise and listen to their songs visit their official MySpace page. You can find them also on Facebook from here, and on YouTube here.
And last a few photos: