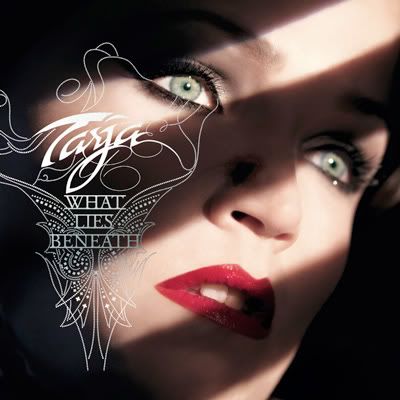 Tarja Turunen announced the release dates for her forthcoming album "What Lies Beneath":
Europe: 03.09.2010
via Universal Music

The UK: 03.09.2010
via Spinefarm Records

North America: 31.08.2010
via The End Record
From July 19th a video including images from the forthcoming making off the album is available

.
The audio of "Falling Awake" accompanying this video is an edit version of the album version featuring Joe Satriani.
The new single "Falling Awake", is released as a limited to 1000 copies, vinyl 10" edition via Spinefarm Records UK
, all of them pressed onto 'marbled' vinyl & numbered by hand.
The B-side of the 10" is "The Good Die Young" – a specially mixed version of the song from the new Scorpions album, "Sting In The Tail", with Tarja's vocals now more prominent overall.There will be also an exclusive CD version of the single
Release dates for singles from "What Lies Beneath":
1.) "Falling Awake": 19.07.2010
2.) "Until My Last Breath": 16.08.2010
3.) "I Feel Immortal": 20.08.2010
You can watch the video from the new single "Falling Awake" here:
More info about the new single and the forthcoming album you can find on official Tarja's
web page