Tristania announced the release dates of their new album "Rubicon":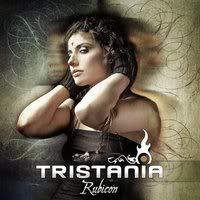 25.08.10 -- Spain
27.08.10 -- GAS, Benelux, ITA, SWE
30.08.10 -- Rest of Europe
31.08.10 -- USA/Canada
(South American dates to be announced)
The cover photo and design is by Angst-im-Wald studio.
Tristania have posted on their official YouTube channel two tasters from their forthcoming album "Rubicon", you can watch them below.
First official taster,
songs are "Year of the Rat" and "The Passing". Check it out!
Second official taster, including album cover.

"Rubicon" track listing:
01. Year of the Rat
02. Protection
03. Patriot Games
04. The Passing
05. Exile
06. Sirens
07. The Emerald Piper (bonus track)
08. Vulture
09. Amnesia
10. Magical Fix
11. Illumination
For more informations and news visit the official Tristania Webpage
Tristania on MySpace