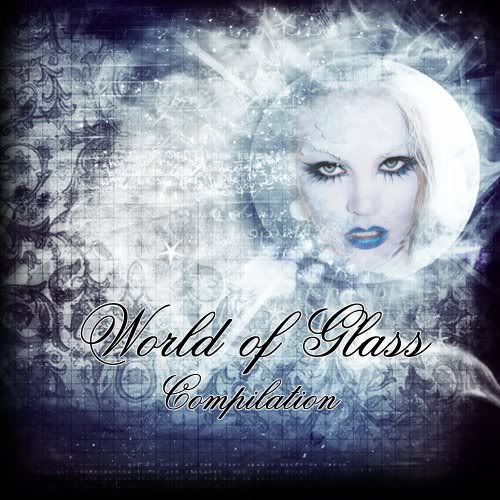 World of Glass Compilations are free compilations created by World of Glass Promotions and meant to promote the most unknown female fronted metal bands. Administrated by Raquel Senra and Alexis Croze, today they released the first volume !
The first volume consisting of 3 CDs, almost five (!) hours of great music, includes tracks from the following bands (in no particular order): Naos, Diary of Destruction, Meden Agan, Aperion, Khaelys, Wedingoth, Adrana, Hydria, Operadyse, Skeptical Minds, Soulmaker, Syrens Call, The Veil, Factory of Dreams, Bare Infinity, Erynies, Asylum Pyre, Harpia Deiis, The Rain I Bleed, Deathtiny, Moon Whispers, Djerv, Whisperium, Entropia, Heonia, Azylya, Ancient Bards, Analgesia, Silent Opera, Elferya, Stamina, Dharma, Lovelorn, Sleeping Sin, Iluminato, Endless Night, Kerstin Bischof, Thee Orakle, A New Dawn, Evenoire, Echoterra, Sacramento, Sceau de l'ange, Pin-Up Went Down, DXS, Blindfall, Akin, Holiness, Exoterik, Violet Sun, Tenebrarum Infanteus, Solsikk, Setanera, Dimlight, Trophallaxy, Hanging Doll, Pythia, On Thorns I Lay, Narwhal Tusk and DespairHate.
Don't stand here, head over to their website to download the ENTIRE compilation, consisting of 3 CDs for FREE ! I am sure you will find many interesting new bands there. Some of them have been presented at my blog too, like my Greek favourites Bare Infinity, Dimlight, The Rain I Bleed and Meden Agan !