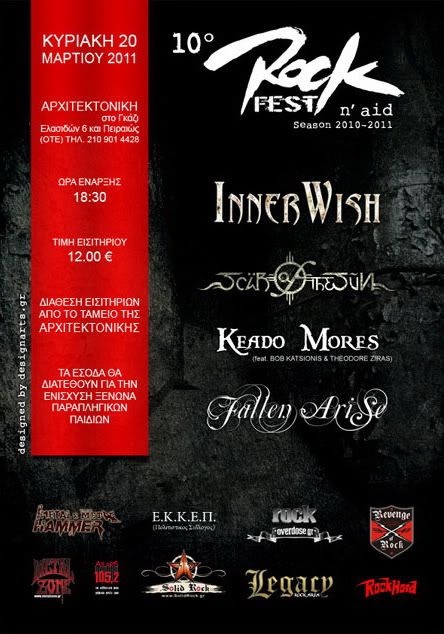 10th RockFEST n' Aid 2011,
RockFEST started ten years ago at Sparta and at its 10th anniversary, it moved to Athens named as RockFEST n' Aid.
For this year the

revenue

that was

collected

from the show will

go towards

"hostel

for paraplegic

children"

.
Four bands participated the event:
All of the bands offered their performance for free supporting the cause of the 10th RockFEST n' Aid.
The night was great and long ! The show started at around 19:00 and ended almost at midnight. A night full of good music. No point here commenting about performance, all the bands gave their best, I had a chance to see once more my favourites Fallen Arise and InnerWish plus two new bands I have not heard of before Keado Mores and Scar of the Sun. I have five videos for you from the festival at the videos tab. Check them out !