Anneke Van Giersbergen, (& Agua de Annique) announced the release dates of her forthcoming live album.
The live album, is finished and it will be released on the 15th of October !
It is titled 'Live in Europe' and the vast majority of the 12 songs were recorded during the spring 2010 tour in France and Spain. The touring band consisted of; Ruud Jolie (guitar), Jacques de Haard (bass) and Rob Snijders (drums). Anneke sang and played piano & guitar. Engineer Erik-Jan Dodd recorded and mixed the album.
There will be three brand new songs on it: "Fury", "Laugh It Out" and "Who I Am".
Also Anneke re-recorded "Shrink". Anneke wrote this song when she was 19 years old and first recorded it for a demo made in 1992. It ended up on the Gathering's album "Nighttime Birds" (1997) and now it's revived on 'Live in Europe'. Arda Aktas made the cover design. Cover Photograph by Mehmet Turgut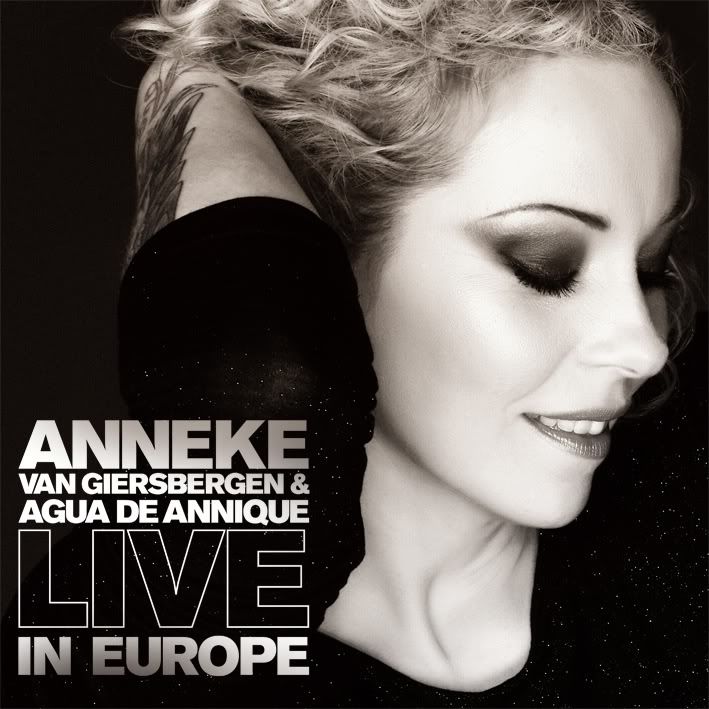 Here's the track list for "Live in Europe"
Anneke will be touring in celebration of this new release. First there's a Dutch club tour starting October 15, the album release date. Please check
here
For more info and details stay tuned with the official site of Anneke Van Giersberken